Our biomaterials solve problems that have long challenged medicine
Our arsenal of purpose-built biomaterials provides local therapy for important medical conditions across therapeutic areas. Although our products differ in application and material, all require a thoughtful design of chemistries, consideration of the biological environment, and precise engineering of enabling delivery devices.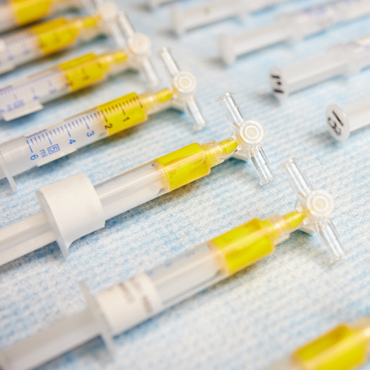 NeoCast™
A distal-penetrating embolic that occludes blood flow to brain tumors
Injected through a microcatheter, NeoCast is a shear-thinning biomaterial that is designed to flow deeply to the microvasculature, providing a robust occlusion in interventions including pre-surgical embolization of brain tumors and other neurovascular conditions.