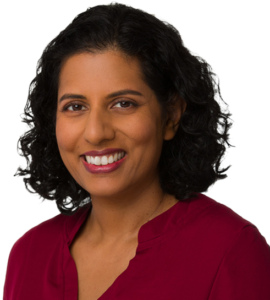 Upma Sharma, PhD
President & CEO
Read Bio Collapse Bio
Upma Sharma has dedicated her career to transforming medicine with materials. Under her leadership, Arsenal Medical has established its platform of purpose-built biomaterials, achieved FDA breakthrough device status and IDE approval for ResQFoam™, and secured over $65M of non-dilutive funding from a diverse group of partners, including the Department of Defense, DARPA, NIH (both National Cancer Institute and National Heart, Lung, and Blood Institute), and Massachusetts Life Sciences Center.
Upma joined the company as a research scientist, and her role quickly expanded. She led Arsenal's ResQFoam foundational program from concept to the clinic, guiding product development, GMP contract manufacturing, the regulatory process through IDE approval, and clinical trial design. Today, Upma leads the expansion of Arsenal's biomaterial platform for strategic growth across high-value clinical indications.
Prior to joining Arsenal, Upma was a key member of the Lyra Therapeutics team that created a novel bioresorbable scaffold. She oversaw the development of this technology for the treatment of chronic sinusitis, including leading a Phase I clinical study. The data from that study led to subsequent venture funding and the eventual IPO of Lyra Therapeutics.
Upma earned a Ph.D. from Princeton University in Chemical Engineering and a B.S.E. from Purdue University. During a post-doctoral fellowship in Bioengineering at Rice University, she was awarded a NIH Training Grant in Nanobiology. Upma has authored more than 20 peer-reviewed scientific publications and is an inventor on more than 40 issued or pending patents worldwide, including 20 US issued patents.
---
Tim Hughes
Chief Financial Officer
Read Bio Collapse Bio
Tim brings over 20 years of experience leading finance organizations within the medical device, life science, and technology industries. Tim has broad corporate finance experience, including strategic planning, corporate development, controllership, operations finance, and treasury management.
Tim recently served as VP of Finance at several high-growth startups, including Beta Bionics and Health Data Analytics Institute. Before his work with earlier-stage companies, Tim held several senior finance and strategy roles at Covidien. He led efforts to spin Covidien into a standalone publicly traded company and subsequently moved into Corporate Development, where he completed numerous acquisition, divestiture, and licensing transactions to transform Covidien's business. Tim has also worked in corporate finance roles at Boston Scientific and EMC. He started his career in the Assurance practice of PricewaterhouseCoopers.
Tim has a degree in Accounting from Bentley University.
---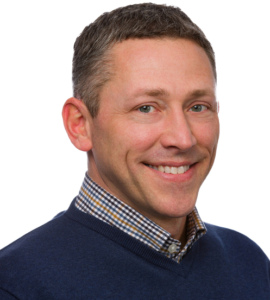 Lee Core
Chief Operating Officer
Read Bio Collapse Bio
Lee is responsible for Arsenal Medical's product development and combination device design for clinical investigational use through market introduction. Lee has over a decade of global commercialization experience for PMA/510k products. Previously, Lee held positions at Abiomed, NMT Medical, and Medtronic, developing heart assist pumps, septal closure devices, thrombectomy devices, and transcatheter valves. Lee is listed on over 20 issued US patents and has served as program manager of two NHLBI SBIR programs totaling over $5M in funding. Lee holds a Bachelor of Science in Mechanical Engineering and a Masters in Biomedical Engineering from Worcester Polytechnic Institute, and a Masters in Business Administration from Babson College.
---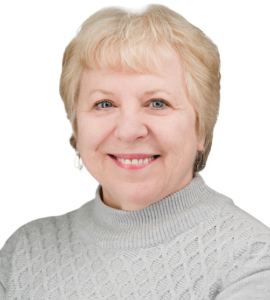 Carol Pekar
Executive Vice President, Clinical and Regulatory
Read Bio Collapse Bio
Carol oversees Arsenal Medical's clinical studies and obtains regulatory approvals for new products. Carol has conducted over 50 global clinical trials for medical devices and combination products and obtained multiple PMA approvals. Before joining Arsenal Medical, Carol was VP of Clinical, Regulatory and Quality at Microchips Biotech. Additionally, Carol has held executive leadership positions at Abiomed and Anika Therapeutics. She has a Bachelor of Science degree from St. Bonaventure University, an MBA from Babson, a Certificate in Clinical Research from Boston University School of Medicine, and a Graduate Certificate in Regulatory Affairs from Northeastern University. Carol served as a panelist on the FDA 'New Innovation Pathway' Panel and is currently the Industry Rep for the General Hospital and Personal Use Devices FDA Advisory Panel. Carol holds RAC certification from the Regulatory Affairs Professional Society.
---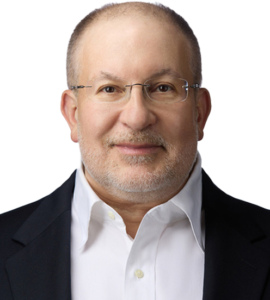 Barry Shaw
Vice President, Quality
Read Bio Collapse Bio
Barry has over 20 years of Quality Control and Quality Assurance experience in the medical device, biotechnology, and pharmaceutical industries. Before joining Arsenal Medical, Barry was at Boston Scientific, where he was responsible for developing the analytical quality system supporting the successful launch of Boston Scientific's drug-eluting stent. Additionally, Barry has held Quality leadership roles at Creative Biomolecules, AIR (Alkermes), and Sepracor supporting the development of clinical and commercial products. Barry has extensive experience developing and implementing quality systems to support the manufacture and analytical characterization of clinical trials and commercial products. Barry has a Bachelor of Science in Biology from the University of Delaware.
---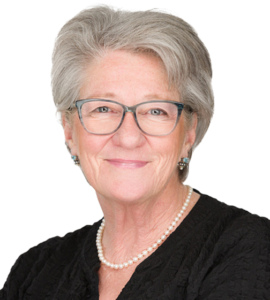 Nancy Berkley
Vice President, Human Resources
Read Bio Collapse Bio
Nancy leads Arsenal's HR function and maintains HR systems for recruiting, payroll, benefits, policies, performance, compensation, training, and compliance with all laws and regulations.  Previously, Nancy served as an HR generalist, with increasing responsibility, working with start-ups, venture-backed, and Fortune 50  companies across the medical device, biotech, and manufacturing industries. She has successfully implemented major HR initiatives for start-ups and supported companies through acquisitions and subsequent business and HR integrations. In addition, Nancy developed Human Resource functions for Haven, the healthcare joint venture of Amazon, Berkshire Hathaway, and JPMorgan Chase,  Oxford Immunotec, Mitek, a division of DePuy, a Johnson & Johnson Company, NOVA Biomedical. She has consulted for various clients through HR Insourcing and TechCXO. Nancy is a graduate of Colby-Sawyer College.