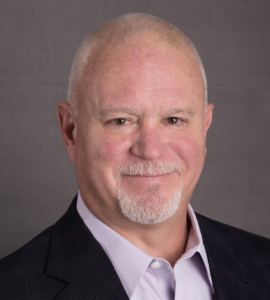 Richard Mott
Chairman
Read Bio Collapse Bio
Richard Mott is currently a principal in Walkabout Consulting LLC, a management consulting and private equity firm. Mr. Mott served as President, Chief Executive Officer, and Director of Kyphon Inc.; a NASDAQ-listed global medical device company focused on minimally invasive spinal therapies through its acquisition by Medtronic, Inc. in late 2007. Prior to Kyphon, Mr. Mott held several executive positions, most recently as Chief Operating Officer at Wilson Greatbatch Technologies, Inc., a NYSE-listed medical technology company, and executive operating roles within the Bristol-Myers Squibb Company. Mr. Mott is currently Executive Chairman of the Board of Directors of Endologix, LLC, a company using innovative therapies for the interventional treatment of vascular disease; Relievant Medsystems, a company using therapeutic nerve ablation for the treatment of chronic low back pain; CeQur Corp, a company revolutionizing injection-free insulin delivery for people with diabetes; Sollis Therapeutics, a specialty pharmaceutical company, developing non-steroid, non-opioid analgesics; and member of the Board of Directors of Treace Medical Concepts, a company focused on foot and ankle surgical products. Former Board appointments include Chairman of the Board of Silk Road Medical, Conventus Orthopaedics, MicroChips Biotech, and member of the Board of Directors of Vertiflex, Inc.
---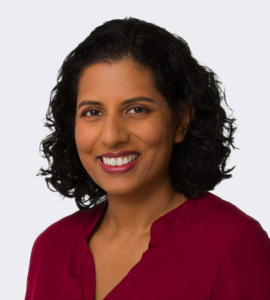 Upma Sharma, PhD
President & CEO
Arsenal Medical
Read Bio Collapse Bio
Upma Sharma has dedicated her career to transforming medicine with materials. Under her leadership, Arsenal Medical has established its platform of purpose-built biomaterials, achieved FDA breakthrough device status and IDE approval for ResQFoam™, and secured over $65M of non-dilutive funding from a diverse group of partners, including the Department of Defense, DARPA, NIH (both National Cancer Institute and National Heart, Lung, and Blood Institute), and Massachusetts Life Sciences Center.
Upma joined the company as a research scientist, and her role quickly expanded. She led Arsenal's ResQFoam foundational program from concept to the clinic, guiding product development, GMP contract manufacturing, the regulatory process through IDE approval, and clinical trial design. Today, Upma leads the expansion of Arsenal's biomaterial platform for strategic growth across high-value clinical indications.
Prior to joining Arsenal, Upma was a key member of the Lyra Therapeutics team that created a novel bioresorbable scaffold. She oversaw the development of this technology for the treatment of chronic sinusitis, including leading a Phase I clinical study. The data from that study led to subsequent venture funding and the eventual IPO of Lyra Therapeutics.
Upma earned a Ph.D. from Princeton University in Chemical Engineering and a B.S.E. from Purdue University. During a post-doctoral fellowship in Bioengineering at Rice University, she was awarded a NIH Training Grant in Nanobiology. Upma has authored more than 20 peer-reviewed scientific publications and is an inventor on more than 40 issued or pending patents worldwide, including 20 US issued patents.
---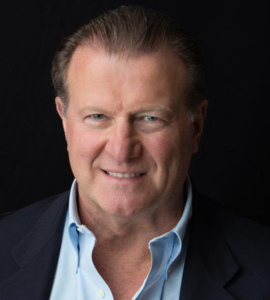 Richard D'Amore
North Bridge Ventures
Read Bio Collapse Bio
Richard A. D'Amore has been a General Partner of North Bridge Venture Partners, an early-stage venture capital and growth equity firm, since co-founding the firm in 1994. Prior to starting North Bridge, Rich was a partner at Hambro International Equity Partners. Rich previously worked as a consultant at Bain and Company and a certified public accountant with Arthur Young and Company. Rich currently serves on several Boards of both public and private companies. Rich received a BS from Northeastern, summa cum laude, in 1976. He also has an MBA from Harvard University Graduate School of Business Administration, where he was a Baker Scholar. A dedicated supporter of higher education, he is the Chairman of the Board of Trustees at Northeastern University, where he promotes innovation and research that drives economic growth.
---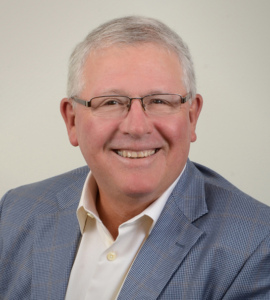 Dennis Dougherty
Intersouth Partners
Read Bio Collapse Bio
Since founding Intersouth in 1985, Dennis Dougherty has been active in all aspects of the venture investment process. He has served on dozens of boards of directors for both private and public companies. He is known for his experienced insight, consensus building and syndicate leadership. Dennis has invested in and worked with portfolio companies through several economic cycles and has served as interim CEO when necessary. He has long been active in the venture industry having served on the board of directors of the National Venture Capital Association, on the Steering Committee for the Kauffman Fellows Program and as a mentor for two classes of Kauffman Fellows. He also served on the Board of the NC State University Seed Fund and the Governor's Biotechnology Steering Committee. He was a founder of the highly successful Council for Entrepreneurial Development (CED) and the Chair of its first Venture Conference. In 2005, Mr. Dougherty was named the Ernst & Young Entrepreneur of the Year for the Carolinas. Prior to founding Intersouth, Mr. Dougherty was an office managing partner and head of the high growth business practice for Touche Ross & Co. Before entering finance and accounting, he was in sales and marketing for petrochemicals and polymers. He holds a B.A. from Oklahoma City University, where he was named Distinguished Alumnus of the Year, and where he served on the Board of Trustees for 8 years.
---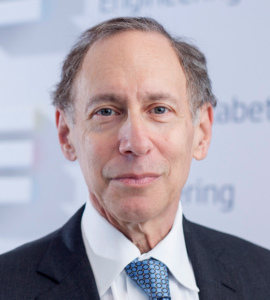 Robert Langer, D.SC.
David H. Koch Institute Professor,
Massachusetts Institute of Technology
Arsenal Medical Co-Founder
Read Bio Collapse Bio
Robert S. Langer is one of 14 Institute Professors (the highest honor awarded to a faculty member) at the Massachusetts Institute of Technology (MIT). Dr. Langer has written approximately 1,130 articles. He also has approximately 800 issued and pending patents worldwide. Dr. Langer's patents have been licensed or sublicensed by more than 250 pharmaceutical, chemical, biotechnology, and medical device companies. He is the most cited engineer in history. He served as a member of the U.S. FDA's SCIENCE Board, the agency's highest advisory board, from 1995-to 2002 and as its chairman from 1999-to 2002. Dr. Langer has received more than 200 major awards, including the 2006 United States National Medal of Science; the Charles Stark Draper Prize, considered the equivalent of the Nobel Prize for engineers; and the 2008 Millennium Prize, the world's largest technology prize. He is the only engineer to receive the Gairdner Foundation International Award; 76 recipients of this award have subsequently received a Nobel Prize. Among his multiple accolades, Forbes Magazine selected Dr. Langer as "one of the 15 innovators world wide who will reinvent our future."
---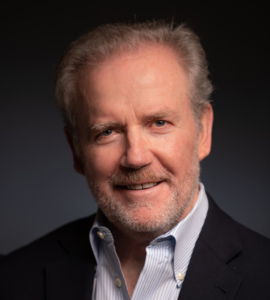 Terrance G. McGuire (Observer)
Co-Founder and General Partner,
Polaris Venture Partners
Read Bio Collapse Bio
Terry McGuire is a co-founder and general partner of Polaris Venture Partners based in the Boston office. Mr. McGuire focuses on life sciences investments. Prior to starting Polaris, Mr. McGuire spent seven years at Burr, Egan, Deleage & Co., investing in early-stage medical and information technology companies. Mr. McGuire has co-founded three companies: Inspire Pharmaceuticals, AIR (Advanced Inhalation Research, Inc.), and MicroCHIPS. Mr. McGuire represents Polaris on the boards of directors of Acceleron Pharma, Adimab, Arsenal Medical, deCODE Genetics, Ironwood Pharmaceuticals, Life Line Screening, MicroCHIPS, Pulmatrix, SustainX Energy Storage Solutions, and Trevena. He has also served on the boards of Akamai, Aspect Medical Systems, Cubist Pharmaceuticals, GlycoFi, Transform Pharmaceuticals, and Remon Medical Technologies. Mr. McGuire is chairman emeritus of the National Venture Capital Association. He chairs the board of overseers of the Thayer School of Engineering at Dartmouth College. He serves on the boards of MIT's David Koch Institute for Integrative Cancer Research and the Arthur Rock Center for Entrepreneurship at Harvard Business School. Mr. McGuire holds a master's degree in business administration from Harvard Business School, a Master of Science in engineering from The Thayer School at Dartmouth College, and a Bachelor of Science in physics and economics from Hobart College. Mr. McGuire is a recipient of the 2009 Massachusetts Society for Medical Research Award and the 2005 Albert Einstein Award for Outstanding Achievement in the Life Sciences.
---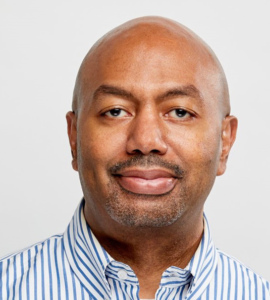 Carmichael Roberts, PhD
Managing Partner,
Material Impact
Arsenal Medical Co-Founder
Read Bio Collapse Bio
Dr. Carmichael Roberts co-founded Material Impact in 2016, where he builds and invests in early-stage companies that make products using unique chemistry and materials inventions. Prior to Material Impact, Carmichael was a partner at North Bridge Venture Partners and co-led the Series A investment in Arsenal Medical. Carmichael built his career as a serial entrepreneur before joining North Bridge. For example, Carmichael served as the initial president and chief executive officer of Arsenal Medical. In 1999, Carmichael was named one of the world's top 100 young entrepreneurs by MIT's Technology Review. Prior to his entrepreneurial career, Carmichael worked in business development at GelTex Pharmaceuticals, which Genzyme acquired for $1.3 billion, and in new product and business development at Dow Chemical (formerly Union Carbide Corporation). Carmichael received his bachelor's and doctorate degrees in organic chemistry from Duke University, and he completed his postdoctoral National Science Foundation fellowship at Harvard University. Carmichael also holds a master's degree in business administration from the MIT Sloan School of Management. He serves on the Boards of the Massachusetts General Hospital Physicians Organization (MGPO), the Consumer Technology Association (CTA), WGBH, and Duke University, including its Health System (DUHS). He is also a senior member of Breakthrough Energy, the $1B climate-focused fund started and chaired by Bill Gates.
---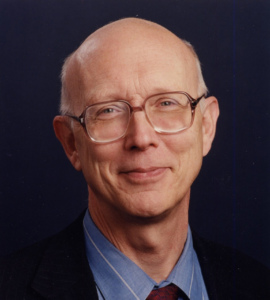 George Whitesides, PhD
Woodford L. and Ann A. Flowers University Professor,
Harvard University
Arsenal Medical Co-Founder
Read Bio Collapse Bio
Dr. Whitesides joined Harvard's department of chemistry in 1982 and served as department chairman from 1986 to 1989. From 1963 to 1982, he was a faculty member at the Massachusetts Institute of Technology. Dr. Whitesides held advisory positions on the National Research Council, National Science Foundation, and the Department of Defense's Defense Advanced Research Projects Agency (DARPA) and is a member of the American Academy of Arts and Sciences, National Academy of Sciences, National Academy of Engineering and the American Philosophical Society, among other organizations. He has received dozens of honors, including the American Chemical Society (ACS) Award in Pure Chemistry (1975), the Arthur C. Cope Award (1995), the DARPA Award for Significant Technical Achievement (1996), the National Medal of Science (1998), the Von Hippel Award (2000), the Kyoto Prize (2003), the Dan David Award (2005), the Welch Award (2005), the Priestley Award (2007), the American Institute of Chemists Gold Medal (2007), the Prince of Asturias Foundation Award (2008), the Nanoscience Prize (2008), the Wheland Medal (2008) and the Benjamin Franklin Medal in Chemistry (2009). In addition to Arsenal Medical, George co-founded several companies, including Genzyme, GelTex, Theravance, and 480 Biomedical. He received a Bachelor of Arts from Harvard University in 1960 and a doctorate from the California Institute of Technology in 1964.